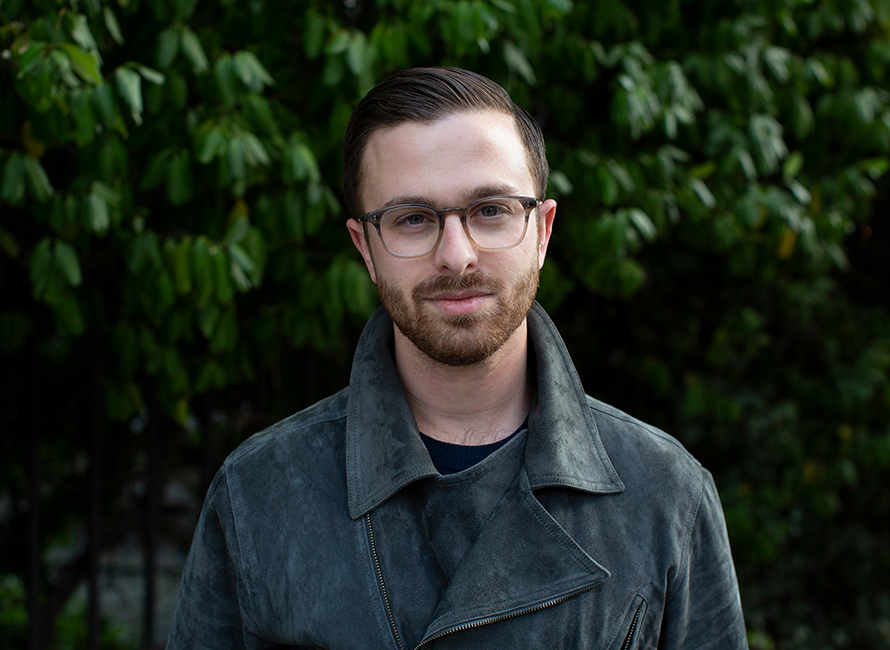 Read the interview with Stephen Pulvirent, managing editor and director of operations at HODINKEE, and his opinion on style and traditional menswear.
Publiceret 28-10-2018
Written by: Sebastian Fredriksson
Photos: Stephen Pulvirent
You don't have to dig long to realize that
Stephen Pulvirent
really is a big name in the industry of wristwatches. We were curious about him, and wanted to hear his opinion on style and how traditional menswear introduced him to the ticking world that he's currently involved in.
Tell us about yourself.
I'm a writer, photographer, and editor living in New York City. I'm currently the managing editor and director of operations at
HODINKEE
, where I was the first employee way back in 2012. I've also served as associate editor at Bloomberg Pursuits and as executive digital editor at Surface Media, but after both of those positions I returned to HODINKEE in the summer of 2016. I'm a journalist because I love searching out the most interesting stories I can uncover and then challenging myself to tell them in compelling ways. Today we have more story telling tools at our disposal than ever before and it's an extremely exciting time to be a journalist.
What's a normal day like?
It sounds like a bit of a cliché, but every day in my job is different – and that's one of my favorite things about it. I could be sitting at my desk with a pile of books on either side of my keyboard, researching and writing a 3,000 word story, I could be somewhere in Europe shooting photographs of watches or cars or architecture, or I could be running around New York City meeting with watch collectors and dealers. Because HODINNKEE touches every facet of the watch collecting lifestyle and we try to cover that world from many angles, I get to do a wide variety of things.
Stephen's personal vintage Rolex Explorer 1016.

What drew you towards watches?
I first got into watches through the worlds of menswear and design. I began my writing career as a hobby while I was studying at the university. I had a blog and would use writing about clothing as a way to disconnect from my academic work – at the time I thought I would go on to get a PhD in English literature, so this was a way to enjoy something outside of that. Slowly I started to learn more about watches and I enjoyed the way they blended style, design, craftsmanship and technical knowledge. A watch is such a small object, but it contains so much passion and such a wealth of stories. I
immediately 
found them enchanting and tried to start writing about them more as a way to learn through experience.
Since you've been writing about menswear before, what was it about traditional menswear that got you hooked in the first place?
I've always been interested in clothing, way back to when I was a child. I went through many phases over the years, but clothing was always important to me as a way to express myself. When I was studying in London for a term at university, I was exposed to Savile Row and the history of British tailoring. The fact that everything was still done in a very traditional manner, by hand, and everything was focused on expressing the customer's desires sucked me in immediately. I had great teachers, both in London and the United States, and a number of very well known tailors (Huntsman, Anderson & Sheppard, etc.) really went out of their way to let me see what they were doing. As a 20 year old American kid in London, I would never have expected them to be so welcoming, but they invited me in and let me learn by seeing everything up close. It was magical and it's something I still remember very fondly.
Stephen's personal Nomos Glashütte Tangente with a HODINKEE leather strap.

What is style according to you?
To me, style is having an idea about how you want to be seen in the world and then striving to embody that idea. I don't just mean physically either – style is a lot about how you behave and how you carry yourself. I know some guys who are incredible at dressing, but they have no personality; I also know people who dress in a very average way but I would still describe them as having "style." I try not to follow fashion or trends too much, but at the same time I think it's important to remember that dressing is just dressing – it's nothing too serious – and you should feel ok trying something new or experimenting a bit. Not everything you do has to be timeless or perfect.
"A good watch doesn't have to cost a ton of money"
How would you describe your personal style?
I would describe my style as being a modern take on classic, semi-casual dressing. I rarely wear suits, but I like mixing sportcoats, suede jackets, and shirt jackets with casual trousers, white shirts, and sleek sneakers. I particularly enjoy wearing clothing that, while more casual in appearance, is made with the same level of quality and attention to detail as traditional tailoring. A leather jacket made of incredible material with hand-stitched seams can be just as luxurious as a bespoke suit.
I also tend to gravitate towards more muted colors – navy, grey, white, taupe – and softer silhouettes. I travel a lot and need my clothing to be easy to live in without looking sloppy.
Stephen's personal Leica M240.

Besides watches and menswear, what other interests do you have?

Outside of watches and menswear, I am an avid Leica photographer, a lover of architecture and design, and a passionate traveler. To me, flying across the world to take a picture of an important building is about as good as it gets, haha. As far as architecture and design go, my tastes skew toward Modernism, thought that encompasses some pretty diverse styles such as International Style, Prairie Style, Mid-Century Modernism and more. I find these buildings to be the connecting link between the past and our current era.
I'm also a big music nerd and like nearly every style of music. If I'm not having a conversation with someone, I probably have music playing. This can be everything from old jazz records to more contemporary singer-songwriters to the latest rap hits. It's rare to find me without a pair of headphones within arm's reach.
The Lautner Harpel House, designed by the architect John Lautner and fully restored to its original state of 1956 by Mark Haddawy.


How do you spend your weekends?
My weekends can be pretty diverse, but because things are so busy during the week I try to make the weekends about family and friends. This usually includes listening to podcasts over a lazy breakfast with my wife and our dog, taking walks around New York City, hopping between art museums, and getting dinner with friends. A restful weekend in the country is always a good thing too.
Stephen's choice
I dress in a pretty formulaic way, building outfits from subtle contrasts and pieces that look better the more you understand about them. Hard-wearing
cotton trousers
with a refined cut, understated
suede sneakers
, and the combination of a white shirt and a grey sweater is a tough foundation to beat. Layering a luxurious blue suede blouson over that adds a bit extra without going overboard.
As far as accessories go, you had to know I'd pick a watch. A good watch doesn't have to cost a ton of money, and
Mondaine's
Swiss Railway watches are as classic as it gets. I've had one since I was 18 – a high school graduation gift from my grandmother – and I still love it today. I've also been a fan of
Mismo's
bags for years and carry one more days than not. The way they make something so minimal feel so indulgent is incredible.
Lignende artikler
04-07-2020 | Interviews